News, Press & Events
At Carrie Hall and Associates, we pride ourselves on keeping you informed about the financial news that matters most. We invite you to browse through the below newsletters for the latest information.
Press & Announcements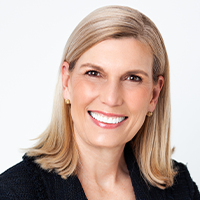 Carrie Hall honored with Founders' Award from Fresh Start
Carrie Hall, a financial advisor and founder of a Scottsdale-based wealth management practice, has been honored with the Founders' Award from Fresh Start. Fresh Start is a nonprofit organization in Phoenix, Arizona, dedicated to empowering women and helping them achieve financial stability and fulfillment. The award recognizes Hall's significant contributions to the community through her volunteer work and philanthropic initiatives.